SHIPPING INFORMATIONS :
Shipping cost depends on your country and order amount.
Shipping is from Monday to Friday. Order after 12 am (French Time) will be ship the day after.
we are not responsible for delays of carriers . We work with leading business shippings , so we believe that these companies will be reliable in their time. If this is not the case once the package has left our warehouse we are not responsible for delays .
- EUROPE : delivery 3/5 days
Shipping FEDEX Express : 3/5 days
Shipping Colissimo :  4 / 9 days
European countries are :Germany, Austria, Belgium, Denmark, Espana, Finland, France, Greece, Luxembourg, Malta, Netherlands, Poland, United Kingdom, Sweden.
- Outside the EU: delivery 3/5 days
Shipping by Fedex Express or DHL
we ship to : Andorra, Iceland, Monaco , Norway, Russia , Switzerland.
- Dom Tom: delivery 4/7 days
Shipping by Fedex Express or DHL
We ship to: Guadeloupe, Martinique, St Barthélemy, St Martin
- Asia and North America : Delivery 4/7 days
Shipping By Fedex Express or DHL
North America, we ship to : Canada, USA
Asia, we ship to : South Corea, Hong Kong, Israël, Japan, Macao, Singapour, Taïwan
We recommend you to follow this new website ceaiuri-artizanale.ro!!!
Returns and Payback : Sorry but this option is not available yet for international shipping. This option is available only for FRANCE.
We work with FEDEX Express , DHL and COLISSIMO -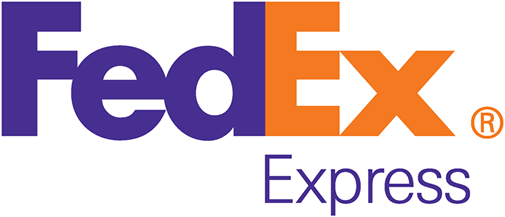 _ _ _ _ _ _
Le client reconnaît avoir pris connaissance, au moment de la passation de commande, des conditions spécifiques de vente du site Slash-Store.com. Toute passation de commande vaut acceptation des présentes conditions sans aucune réserve. Les présentes conditions spécifiques de livraison s'ajoutent aux Conditions Générales de Vente figurant sur le site. Les colis sont généralement expédiés en 24h après réception de votre paiement. Le mode d'expédition standard est le Colissimo suivi.Quel que soit le mode d'expédition choisi. Les frais d'expédition comprennent l'emballage, la manutention et les frais postaux.Nous vous conseillons de regrouper vos achats en une unique commande. Les frais de livraison sont de 5,28 euros TTC. La livraison est offerte à partir de 50 euros d'achats. Nous ne pouvons pas grouper deux commandes distinctes et vous devrez vous acquitter des frais de port pour chacune d'entre elles. Un soin particulier est apporté à la conception des colis. La société ZONE, propriétaire du site web slash-store.com, décline toute responsabilité en cas de retards éventuels dus au transporteur ou à une erreur dans l'adresse indiquée lors de la commande.Ces éventuels retards ne donneront pas le droit à l'acheteur de réclamer des dommages et intérêts.